UK Immigration Services
Our UK Immigration team has over 20 years' experience in the field and offers expert advice
to anyone wishing to visit or relocate to the UK.

Strategies Migration Services offers the following UK immigration services:
Spouse or Child Settlement / Married to Child of UK Citizen
EEA Family Visa (European Economic Area)
This visa applies to a non-EU national who is married to or in a civil partnership with an EU National other than UK national, i.e. French or Dutch national. If you, as a couple, want to settle in the UK you need to apply under the EEA Family visa category. The visa will allow you to settle in the UK with your EU spouse/partner and is initially issued for a 6 month period and in total for a period of 5 years during which you can work unrestrictedly.
There has been no change to the rights and status of EU nationals in the UK, and UK nationals in the EU, as a result of the Brexit referendum.
Though the decision to trigger Article 50 and start the formal process of leaving the EU has commenced, the UK remains a member of the EU throughout this process, and until Article 50 negotiations have concluded.
When the UK does leave the EU, it is expected that the legal status of EU nationals living in the UK, and that of UK nationals in EU member states, will be properly protected.
The UK government recognises and values the important contribution made by EU and other non-UK citizens who work, study and live in the UK.
Settlement / Spousal or Civil Partnership Visa
This visa is for non-EU nationals married to or in civil partnership with a UK citizen, who as a couple wish to settle in the UK. The visa will allow you to settle in the UK with your spouse/partner and is initially issued for a period of 2.5 years during which you can work unrestrictedly. This visa holds a financial threshold requirement depending on family members applying, as well as the English language requirement.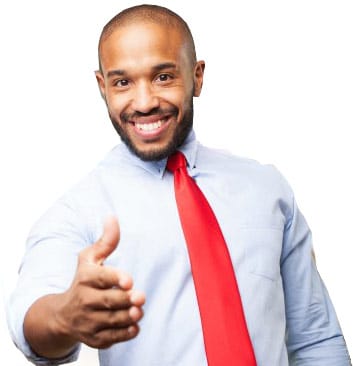 Ancestral Visa and Dependents
This visa is for:
Commonwealth nationals older than 18 years of age and whose grandparent was born in the UK, can apply to go to the UK to settle there under the Ancestral Visa rules provided that they intend to work and settle in the UK.
This visa is issued for an initial 5 year period and allows for the holders to work unrestrictedly in the UK. Provided you meet the requirements, it can lead to Permanent Residence status and in the end becoming a UK Citizen via naturalization. You are able to have visa dependents including partner/spouse and children who will follow the settlement process with you.
Contact Us
Business Visitors
A person can apply for a Standard Visitor visa if he or she wishes to visit the UK for business-related activities, for example:
Coming to the uk for a conference, meeting or training
To take part in a specific sports-related event
An artist, entertainer or musician and coming to the UK to perform
An academic and are doing research or accompanying students on a study abroad programme
A doctor or dentist and are coming to the UK to take a clinical attachment or observer post
To take the Professional and Linguistic Assessment Board (PLAB) test or sit the Objective Structured Clinical Examination (OSCE)
To get funding to start, take over, join or run a business in the UK
Under this visa you may
Take part in any of the business-related activities mentioned in the visitor rules
Study for up to 30 days, as long as it's not the main reason for your visit
Take part in an exchange programme or educational visit (if you're under 18)
Convert your civil partnership into a marriage
Under this visa you may not
Do paid or unpaid work
Live in the UK for long periods of time through frequent visits
Get public funds
Marry or register a civil partnership, or give notice of marriage or civil partnership
Work And Study in the UK
The UK Tier Visa system is a points-based visa category system. Applicants must score a minimum number of points on an assessment test to be eligible for a visa. The test takes into consideration such factors as age, fluency in the English language, and other factors dependent on the specific Tier under which you apply. Travelling to live in the UK under a Tier category often makes you eligible for UK settlement or even UK citizenship.
Contact Us
Short Term Visa
Tier 2 General Work Permit Up to 3 years and Dependent
Any registered company in the UK is able to apply to become a licensed sponsor. The position on offer needs to be NQF level 6 or above. In other words, Hons Degree level work or above, and a labour residency test is required to show that there is not a UK or EU national that is available to take up the position.
For each sector of the industry, there are specific Codes of Standards explaining the minimum requirements for sponsorship for a specific job type.
In order to qualify for this visa option you need the NQF level 6 or above job offer from the Tier 2 licensed sponsor employer before can you begin to apply.
Tier 4 Adult Student Visa and Dependents
Under Tier 4, an Educational Institution acts as the sponsor and takes on the sponsor responsibilities of reporting and issuing the Certificate of Acceptance of Study (COA). The Education Institution, therefore, needs to be a Tier 4 Licensed Sponsor in order for them to issue the COA. The individual student again qualifies for the entry clearance application (Student Visa) on a Points-based system.
Tier 4 is divided into 2 categories:
Adult Student
Adults who wish to further their studies in the UK are able to do so under this category. It is possible for a school leaver to study in the UK and obtain a UK degree level qualification. If you already have a degree qualification and wish to further your studies in the UK, i.e. MBA degree, you are able to pursue this on the Tier 4 student visa route. Part-time work is permitted for Adult students depending on the level of course and whether you are enrolled at a Higher Education Institution or a Private Education Institution. Adult students sponsored by a higher education institution for a course at NQF level 7 or above which lasts 12 months or more; are able to bring with spouse and child dependents.
Child Student
A child who wishes to undergo schooling in the UK at an Independent fee paying school can do so with a Child Student Visa.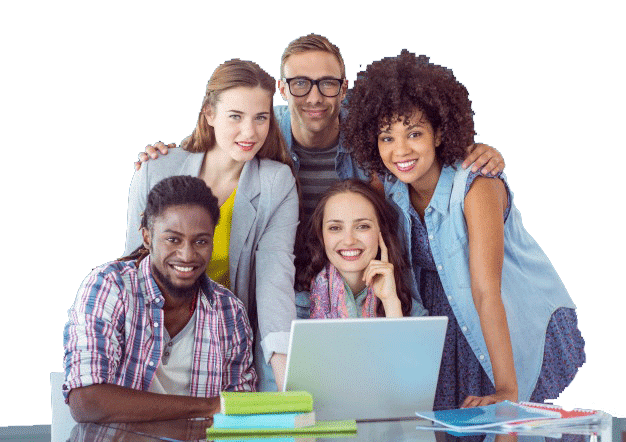 Short-term study visa
You can apply for a Short-term study visa if you're doing a short course of study in the UK. You must prove that you:
Have Been Offered A Place On A Course In The Uk At An Accepted Place Of Study

Have Enough Money To Support Yourself Without Working Or Help From Public Funds, Or That Relatives And Friends Can Support And House You

Can pay for your return or onward journey
If you're under 18 you must also:
Have Made Arrangements For Your Travel And Stay In The Uk

Have permission from your parent or guardian to study in the UK